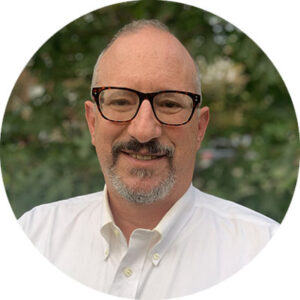 Bruce Herman, Ph.D. (he/him/his)
Director of Retriever Integrated Health
Dr. Herman graduated from Cornell University with a degree in Industrial and Labor Relations. He obtained his Ph.D. in Counseling Psychology from the University of Illinois at Champaign-Urbana. He has worked in higher education for over 30 years and has worked extensively in the areas of mental health and health promotion. Dr. Herman came to UMBC in July 2012; he previously worked at Towson University Counseling Center (1999 – 2012) and as a psychologist at Loyola University Maryland (1991 – 1998). Dr. Herman has also taught in the psychology and education departments at Towson University, Loyola College, and the University of Illinois. He is interested in campus health promotion and in providing services that reach, serve, and support the success and health of UMBC's diverse population.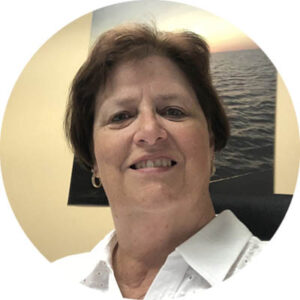 Cheryl Benitez (she/her/hers)
Coordinator of Insurance and Billing
Cheryl Benitez began working in UHS in 2007. She supervises all insurance and billing functions. She is responsible for overseeing the SHIP program for the university's graduate, undergraduate, and international students as well as the insurance waiver process for new and returning students.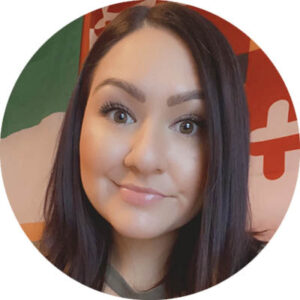 Elizabeth Eduvigen (she/her/hers)
Office Clerk II
Elizabeth Eduvigen began working at Retriever Integrated Health in 2021 as an Office Clerk II. She helps students schedule appointments and process mandatory health forms, as well as checking in patients and performing other general front desk duties.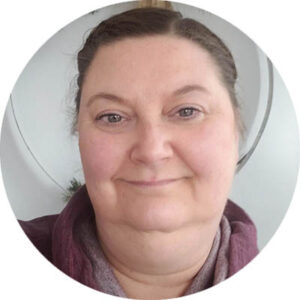 Dotty Fefel (she/her/hers)
Administrative Assistant II
Dotty Fefel began working at the Counseling Center in 2017. She provides general office support to Retriever Integrated Health staff along with greeting and scheduling students for appointments.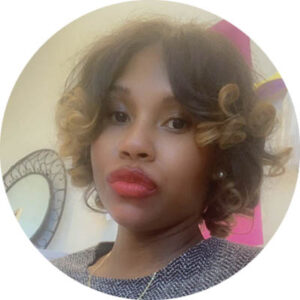 Je'Nae Parker, M.S. (she/her/hers)
Assistant Director, Administration
Je'Nae Parker joined UHS & Counseling in 2017. She previously worked at the University of Maryland Faculty Physicians, providing administrative support. Her experience includes supervising call center staff, insurance billing, and front desk operations. She received her B.S. in Applied Psychology from Coppin State University and her M.S. in Human Services Administration with a concentration in Health Care Delivery Systems from the University of Baltimore. She serves as RIH's HR liaison and manages communication to students about health requirements.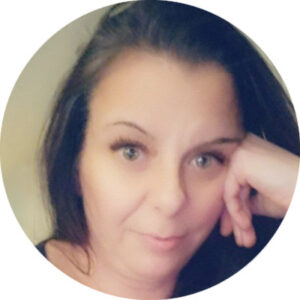 Tammi Rupp (she/her/hers)
Business Service Specialist/Building Manager
Tammi Rupp joined UMBC in 2018 and began working in Retriever Integrated Health in 2021. She orders vaccines, medical supplies, and other important products to keep UMBC students healthy as well as handling the payroll process, and completes new hire paperwork. Upon the opening of the Center for Well-Being, Tammi took on the role of managing the new building.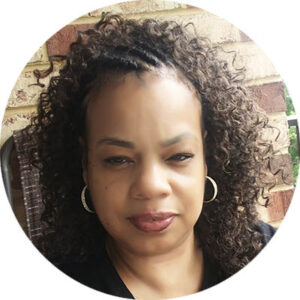 Candida "Candy" Williams (she/her/hers)
Front Desk Lead
Candy Williams began working at Retriever Integrated Health in 2020 as an Office Clerk II. While working closely with health providers throughout the pandemic, Candy accepted a new position as the Front Desk Lead and has trained Office Clerks. She is certified as a medical administrative assistant. She helps students schedule appointments and process mandatory health forms, as well as checking in patients and performing other general front desk duties.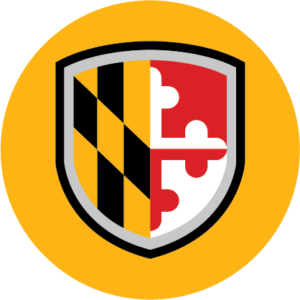 Shavern Browne, Ph.D. (she/her/hers)
Staff Psychologist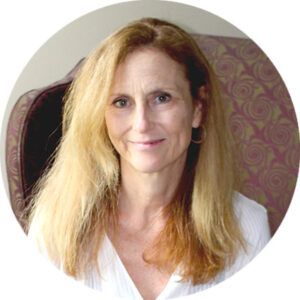 Marie Celano, LCPC (she/her/hers)
Counselor
Marie Celano is a Licensed Clinical Professional Counselor with an Undergraduate degree in Psychology from Virginia Commonwealth University and a Master's Degree in Clinical Mental Health Counseling from Loyola College of Maryland. Marie got her start in school-based mental health but has primarily worked in private practice. She is a certified trauma therapist with a desire to connect with students by validating their experiences and giving them a safe place to explore their concerns, Marie especially likes to help people with anxiety disorders, low self-esteem, grief/loss, eating challenges, and relationship concerns. Personally, Marie is a proud mother of 4 and grandmother of 4; she loves to spend time with her miniature Goldendoodle Lucy.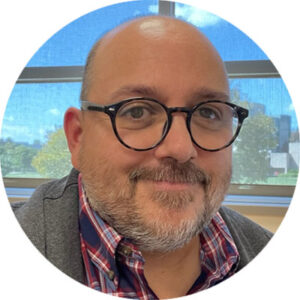 Jay Coughlin, Psy.D (he/him/his)
Staff Psychologist
Jay earned a BA degree in psychology from the University of Maryland at College Park. He received a MA degree in counseling psychology from Ball State University in Muncie, IN. He obtained his doctorate in psychology (Psy.D) from James Madison University in Harrisonburg, VA. Jay has over 18 years of experience working in college counseling centers. Previous places he has worked include Purchase College (NY), Frostburg State University, George Washington University and Howard Community College. Jay specializes in the areas of relationships, grief, depression, anxiety, and suicide prevention. His conceptualization stems from Family Systems orientation believing that we are all products of what we first learn from one's family of origin. He sees people as operating in a variety of systems like school, work, friendships and culture. He explores how these systems interact and how they are related to the presenting issue. On a more personal note, Jay enjoys anything related to Star Wars ("May the force be with you") as well as comic book art (both collecting and drawing)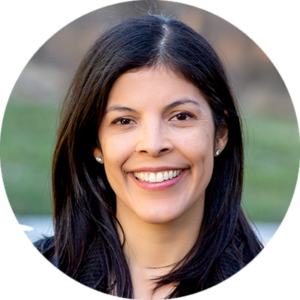 Kimberly Gillette, LCSW-C (she/her/hers)
Assistant Director of Diversity Equity and Inclusion RIH
Kimberly Gillette has her Bachelor's degree in Psychology from Smith College and continued on for her MSW at Smith College School for Social Work. Kimberly comes to UMBC with a background in working in both non-public and public high schools for the last ten years as well as in private practice. For the last six years, Kimberly has focused on working with LGBTQIA+ adolescents and young adults, having recently completed a year-long certification in Advanced Transgender Studies through Widener University. Her approach is person-centered, strengths-based and relationship-focused and she looks forward to combining clinical work with a focus on building equity and access to University RIH services, especially for traditionally underserved students. When not at work, Kimberly enjoys spending time with her family and training for marathons and destination races.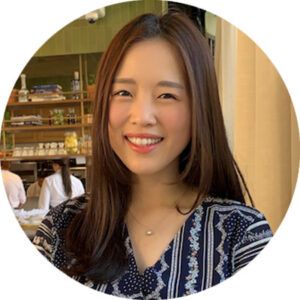 Alice Lee, M.A (she/her/hers)
Doctoral Extern
Alice Lee is a doctoral student in the Counseling Psychology program at the University of Maryland, College Park. Alice earned her bachelor's in psychology from Dartmouth College and has worked in various research labs including the Asian Women's Action for Resilience and Empowerment Lab at Boston University and the Social Justice Lab at UMD. She is passionate about collaborating with clients to better understand how our intersecting sociocultural identities uniquely shape our lives and ongoing challenges. Her approach to therapy integrates multicultural and psychodynamic theories through a strength-based and interpersonal lens. Her clinical interests include racial and ethnic identity, adjustment issues for students of color, and experiences of discrimination. In her free time, she loves to explore different restaurants and parks with her husband and adorable dog, Tory.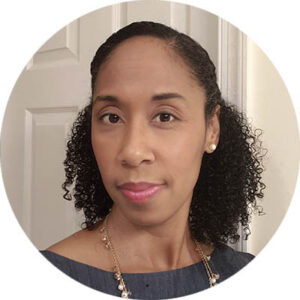 Patrice Marshall, LCSW-C (she/her/hers)
Counselor
Patrice Marshall is a clinical social worker who graduated from the University of Delaware with a Bachelor of Arts in English and received her Master's Degree in Social Work from the University of Michigan, Ann Arbor. Patrice has worked in various settings, including schools, hospitals, home-based services, and community outreach centers. She enjoys talking to people and feels privileged to hear their stories and earn their trust. As a social worker, she focuses on meeting people where they are and working collaboratively to help them accomplish their goals. Patrice's clinical areas of interest include trauma, anxiety and depression, students of color, immigrant/international students, grief/loss, adjustment issues, and medical trauma. On a personal note, she is a first-generation Jamaican Chinese immigrant, who enjoys long walks, cooking, and hanging out with her husband, two sons, and their mini Goldendoodle named Justice.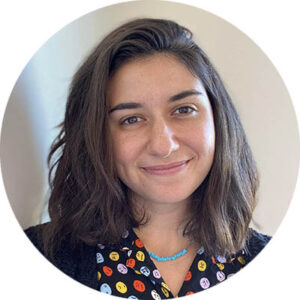 Lauren Mirzakhalili, M.S.S., LCSW-C (she/her/hers)
Counselor/Referral and Groups Coordinator
Lauren Mirzakhalili is a clinical social worker with a B.A. in Psychology & Educational Studies from Swarthmore College and a Master's in Social Services from Bryn Mawr College Graduate School of Social Work & Social Research. Lauren has primarily trained at university counseling centers (University of Colorado Boulder and University of the Arts) but has also worked in residential life, school settings, and at a case management and outreach center for adults experiencing homelessness. As a therapist, she draws on training in psychodynamic therapy, Motivational Interviewing (MI), Dialectical Behavior Therapy (DBT), and above all, relational approaches. She works to collaborate with the students she works with and honor the strengths and wisdom they bring to the table. Lauren's areas of interest are substance use/abuse concerns, trauma, identity exploration, attachment concerns, grief/loss, health at every size (HAES)/challenging weight stigma, and group therapy. On a more personal note, Lauren is a third culture kid/second-generation Iranian American (unfortunately, she does not speak Farsi), is in the process of unlearning perfectionism, and is consistently delighted when she sees dogs wearing jackets or sweaters.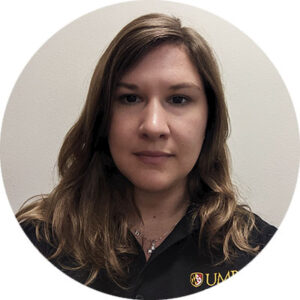 Chelsea Smith, M.S, M.A. (she/her/hers)
Doctoral Extern
Chelsea Smith is a doctoral candidate in clinical psychology at the Institute of Psychological Sciences in Virginia. She initially graduated from Salisbury University with a Bachelor of Arts in Psychology and received her master's degree in Counseling from Loyola University of Maryland. Following this, she also received a master's degree in Clinical Psychology from the Institute of Psychological Sciences. She has trained in a variety of clinical settings to include community mental health and cognitive assessment facilities. Chelsea's theoretical orientation comes from an integrated approach to treatment which is guided by person-centered practices and psychodynamic theory. Chelsea's clinical interests include spiritual concerns, relationship issues, self-esteem, LGBTQIA+, and identity exploration. Outside of work, Chelsea enjoys skiing, swimming, and muay thai, as well as comic conventions and renaissance festivals.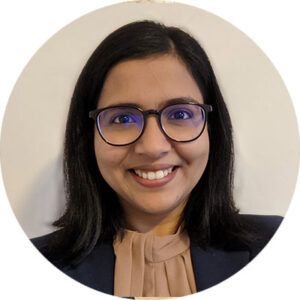 Shruti Shastri, Psy.D. (she/her/hers)
Staff Psychologist
Shruti Shastri has her doctorate in Psychology from Spalding University, Kentucky. She completed her internship at University of Missouri, Columbia. She has primarily worked in Counseling Center settings and has some experience with inpatient care. Her clinical interests include working with anxiety, mood dysregulation, adjustment concerns, international students, and grief/loss. Shruti's theoretical orientation tends towards behavioral approaches with an emphasis on Acceptance and Commitment Therapy (ACT) and Cognitive-Behavioral Therapy (CBT). She utilizes a strength-based approach while working collaboratively with her clients to engage with challenges. On a personal note, she enjoys spending time with her cat and hiking with her partner.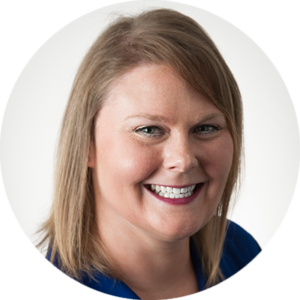 Stephanie Will, LCPC (she/her/hers)
Assistant Director of Outreach and Mental Health Promotion
Stephanie Will is a Licensed Clinical Professional Counselor who received her Bachelor's in Psychology from Randolph-Macon College in Ashland, VA and her Masters in Mental Health Counseling from Hofstra University in Hempstead, NY. She has worked with adults and adolescents in a variety of settings including in-patient and out-patient substance use, juvenile detention, and college wellness. Stephanie believes strongly in mental health education and has spent much of her career training people on building resilience, healthy practices, and breaking down stigma around mental health. She is also focused on holistic wellness and incorporates a variety of skills such as mindfulness, breathing and movement, and creative expression in counseling. Stephanie's clinical areas of interest include substance use, anxiety and depression, life transitions, body image/health at every size (HAES). In her free time, Stephanie enjoys writing, attending book club, watching Netflix, and loves spending time with her cat Henry and her three nieces.
Clinical Staff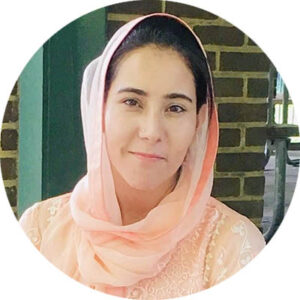 Zahra Batool, MA, CPT (she/her/hers)
Zahra joined Retriever Integrated Health in the summer of 2021 amidst the COVID pandemic. She received her Associates degree in Biological Sciences from Montgomery College, MD. Upon graduation, she has been working as a medical assistant and phlebotomist. She received her certification in Clinical Medical Assisting from Montgomery College via National Healthcareer Association (NHA), and is also a Certified Phlebotomist Technician (CPT) from NAAHP. She completed her training and externship at My Righttime urgent care. She is driven to move forward with health career professionals to provide compassionate and better patient care.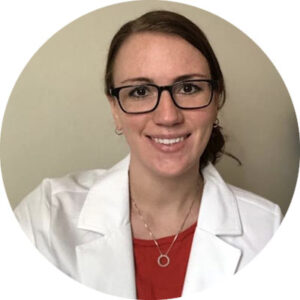 Chelsea Harris, MSN, FNP-C (she/her/hers)
Chelsea Harris is certified as a family nurse practitioner by the American Academy of Nurse Practitioners and has been in practice since 2018. She received her Bachelor of Science in Nursing at East Carolina University in 2012 and her Master of Science in Nursing at Johns Hopkins University in 2017. She has prior experience in primary care as a nurse practitioner. She has a passion to provide comprehensive, patient-centered care.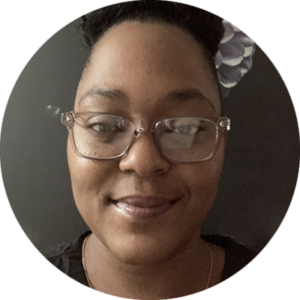 Crystal Knight, MA (she/her/hers)
Crystal Knight joined UMBC and Retriever Integrated Health in the Fall of 2021. She is a native of New Jersey and has resided in Maryland for 6 years. Crystal obtained her Certified Clinical Medical Assisting Certification from the National Healthcare Association in 2011. Prior Experience includes pain management and most recently internal medicine in a primary care setting. Crystal is aspiring to become an RN and will continue her education at UMBC sometime in the near future.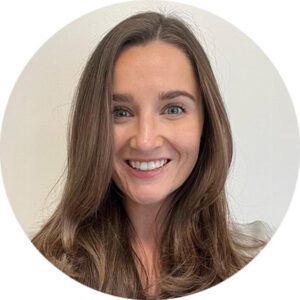 Natalie Lang, MSN, FNP-C (she/her/hers)
Nurse Practitioner
Natalie is a certified family nurse practitioner and joined UMBC and Retriever Integrated Health in the fall of 2022. She received her Bachelor of Science in Nursing at Auburn University in 2018 and her Master of Science in Nursing at Thomas Jefferson University in 2022. Her previous nursing experience includes pediatric emergency care as well as post anesthesia care. She is excited to provide students and patients with compassionate patient-centered care here at UMBC.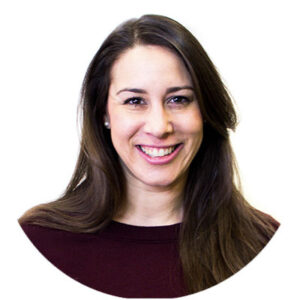 Melissa Lundberg, RN, MSN, CRNP (she/her/hers)
Melissa Lundberg is a Baltimore native and has worked at UMBC since 2016. She received her undergraduate degree in biology at Dickinson College. She is a graduate of Johns Hopkins University's undergraduate and graduate nursing programs and is a certified family nurse practitioner. Prior to UMBC, she worked in the emergency department at Children's National and in clinical research at Johns Hopkins Allergy and Immunology Center.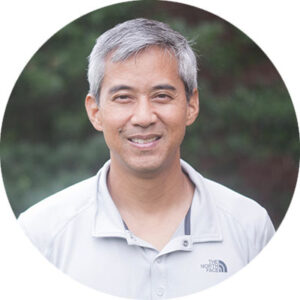 Vic Madrid, M.D. (he/him/his)
Medical Director/Associate Director
Dr. Vic Madrid joined the UMBC UHS team in August 2018 after practicing comprehensive outpatient primary care for 20 years. He also performed medical reviews for the Maryland Board of Physicians, and served on the board of directors for a large local medical group for 10 years. He received his B.S. degree in 1991 and his MD degree in 1995, both from the Ohio State University. He completed his residency training in 1998 at the Fairview Family Medicine Residency Program in his hometown of Cleveland, Ohio. Dr. Madrid is board certified in family medicine and lives in Catonsville with his wife and three children, and can often be found in nearby Patapsco state park on his mountain bike, riding for personal fitness, and also coaching a local youth interscholastic mountain biking team. He is thankful for the opportunity to care for, and promote healthy habits to, our UMBC students.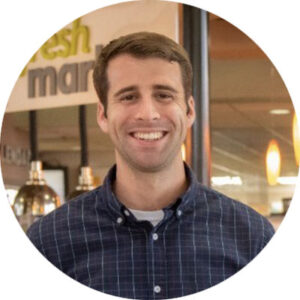 Adam Sachs (he/him/his)
Adam Sachs is a Registered Dietitian with experience in general nutrition counseling, weight management, food allergies, and sports nutrition. Adam has helped a wide range of clients with different backgrounds and lifestyles with their nutritional needs. He attended culinary school at Johnson & Wales University and then went on to complete his Dietetic Internship at the University of Maryland, College Park. Adam works with Dining Services to assist with menu development, allergen management, and nutritional content. He also conducts individual nutrition counseling appointments in the Center for Wellbeing. Meeting topics include but are not limited to general nutrition, diabetes, cardiovascular disease, Digestive/GI disorders, weight management, autoimmune disease, and dietary restrictions. Schedule an appointment with Adam online or reach him via email to set up an appointment at umbcrd@umbc.edu. Currently, Adam is hosting in-person appointments, but virtual appointments are available upon request.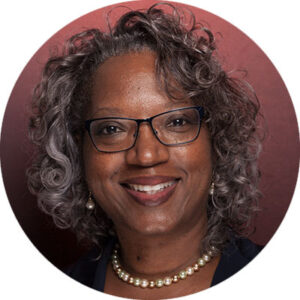 Kamala D.  Via, DNP, CRNP-PMH (she/her/hers)
Psychiatric Nurse Practitioner
Kamala D. Via provides mental health services for adults experiencing life challenges. She is a licensed, board certified psychiatric mental health nurse practitioner. She has practiced in a variety of settings to include, inpatient, consultation and liaison, emergency department and outpatient treatment. She is adjunct faculty at Howard Community College. Dr. Via has a Doctor of Nursing Practice from The University of Alabama. She earned both her master's in nursing and post master's certificate in Teaching Nursing and Health Professions at University of Maryland, Baltimore. She also holds a master's in administration from Central Michigan University.
Dr. Via was awarded the 2022 American Association of Nurse Practitioners State Award for Excellence. She also received the Outstanding Advanced Practice Clinical Nurse Award in 2022 from the Maryland Nurses Association. Her work on stimulant use, clinician burnout and nurse practitioner legislation has been published. She serves on the legislation committee and as Co-Chair of the Nurse Practitioner Association of Maryland political action committee. She currently works as a psychiatric nurse practitioner providing mental health services to adults in the emergency department, inpatient and outpatient settings in Maryland. Dr. Via retired as Lieutenant Colonel from the Maryland Army National Guard in 2007 after 22 years of military service.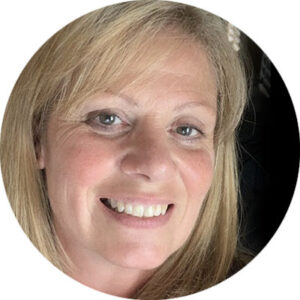 Cynthia "Cindy" Vogelpohl, RN (she/her/hers)
Cindy Vogelpohl joined UHS in 2016 and has served in the healthcare field for 16 years. Prior to becoming a registered nurse, she worked in administration for Shady Grove Adventist Hospital for four years. She has been a registered nurse in Frederick County since 2004, working as a medical surgical nurse for Frederick Memorial Hospital and as a case manager/nurse for Hospice of Frederick County. Vogelpohl also worked as a school nurse for Carroll County Public Schools for the last four years. She is currently furthering her nursing education at Frostburg State University, working towards her Master of Science in Nursing, with the goal of becoming a nurse practitioner.
Complementary Medicine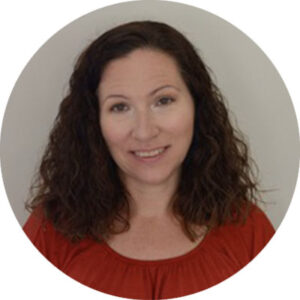 Andrea Thornton (she/her/hers)
Massage Therapist
Andrea is a nationally certified and state licensed Massage Therapist. Using such techniques as Deep Tissue, Myofascial Release and Trigger Point Therapy, Andrea aids the body's natural healing process for chronic muscle pain, TMJ disorder, headaches, arthritis, repetitive use syndromes, and sports related injuries.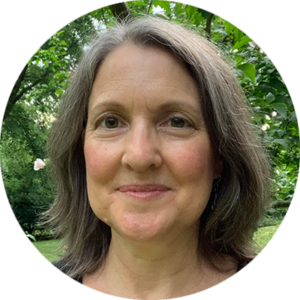 Kathleen Murray, DAc (she/her/hers)
Acupuncturist
Dr. Kathleen Murray joined Retriever Integrated Health in July 2022. She holds a BA in English from Case Western Reserve University, and worked in accounting, finance and Human Resources for nonprofits for a number of years before deciding to pursue a career in Acupuncture. She earned both a Master of Acupuncture and a Doctor of Acupuncture degree from Maryland University of Integrative Health, and has worked in private practice since January 2020. She is grateful and excited to continue making this safe and effective medicine available to the entire UMBC community. Kathleen lives in Takoma Park, MD with her husband, two cats, a dog, and one or sometimes both of her college-aged children.
Chinese Medicine, of which acupuncture is a part, teaches that living in accordance with nature and the seasons is an important part of staying healthy and balanced. Kathleen works to live this by spending time outside whenever possible, and by helping each person who comes in for acupuncture treatment to cultivate awareness of how their environment impacts both their mental and physical health and well-being.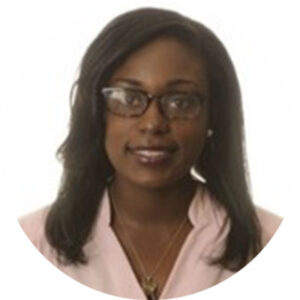 Brielle Merchant (she/her/hers)
Health Educator
With a Master in Health Administration, Brielle (she/her/hers) has over 6 years of experience creating health and wellness programs for different audiences including, but not limited to students, clinical patients, individuals, older adults, employees (corporate wellness), and community residents. In addition to her undergraduate and graduate degrees in public health, Brielle also has her Certified Health Education Specialist (CHES®) certification and has successfully completed Yoga Teacher Training. Before joining the University system, Brielle managed the employee wellness content and wellness communications strategy for over 42,000 employees across Johns Hopkins entities in Washington DC, Maryland, and Florida. Brielle has also worked with the University of Arkansas for Medical Sciences Primary Care Service Line supporting their healthcare policies and data reporting, as well as, having work experience with the Maryland National Capital Park and Planning Commission where she delivered wellness programming to their employees and community residents across Prince George's County. As Health Educator on the OHP team, Brielle oversees health communications and supports health education programming for students. Brielle has a true passion for health and wellness. In her spare time, she enjoys leading wellness events and creating content for health publications.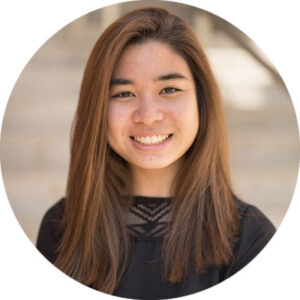 Alexandra "Alex" Nguyen, BA (she/her/hers)
Health Educator
Alex has been part of the UMBC community since 2014. She received a B.A. in Public Health and is completing her Master of Public Policy. She serves as a health educator in the Office of Health Promotion. She is an advocate of health equity and social justice. She is pursuing her passion by working with student peer health educators to promote public health and safety for the UMBC community.
Samantha A. Smith, Ph.D., MPH, CHES (she/her/hers)
Director of Health Promotion
Samantha joined UMBC in 2016. She received a B.S. in Human Biology from the University of Texas at Austin in 2013 and went on to receive her Master of Public Health from Emory University in 2015. Prior to UMBC, she worked with the United States Army Public Health Center. Her areas of expertise are in public health program development, health education, and program assessment and evaluation. Her areas of interest include young adult health, sexual health, social justice activism, and research methods. She has a professional and personal commitment to eliminating health disparities and supporting health equity. Samantha completed her Ph.D. in Behavioral and Community Health at the University of Maryland, College Park.