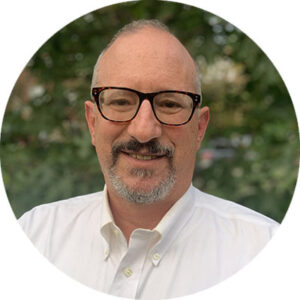 Bruce Herman, Ph.D. (he/him/his)
Director of Retriever Integrated Health
Dr. Herman graduated from Cornell University with a degree in Industrial and Labor Relations. He obtained his Ph.D. in Counseling Psychology from the University of Illinois at Champaign-Urbana. He has worked in higher education for over 30 years and has worked extensively in the areas of mental health and health promotion. Dr. Herman came to UMBC in July 2012; he previously worked at Towson University Counseling Center (1999-2012) and as a psychologist at Loyola University Maryland (1991-1998). Dr. Herman has also taught in the psychology and education departments at Towson University, Loyola College, and the University of Illinois. He is interested in campus health promotion and in providing services that reach, serve, and support the success and health of UMBC's diverse population.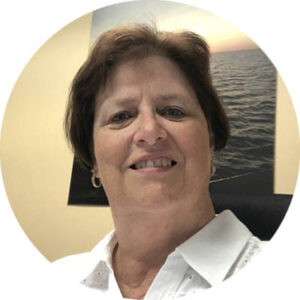 Cheryl Benitez (she/her/hers)
Coordinator of Insurance and Billing
Cheryl Benitez began working in UHS in 2007. She supervises all insurance and billing functions. She is responsible for overseeing the SHIP program for the university's graduate, undergraduate, and international students as well as the insurance waiver process for new and returning students.
Elizabeth Eduvigen (she/her/hers)
Office Clerk II
Elizabeth Eduvigen began working at Retriever Integrated Health in 2021 as an Office Clerk II. She helps students schedule appointments and process mandatory health forms, as well as checking in patients and performing other general front desk duties.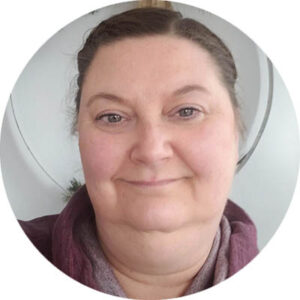 Dotty Fefel (she/her/hers)
Administrative Assistant II
Dotty Fefel began working at the Counseling Center in 2017. She provides general office support to Retriever Integrated Health staff along with greeting and scheduling students for appointments.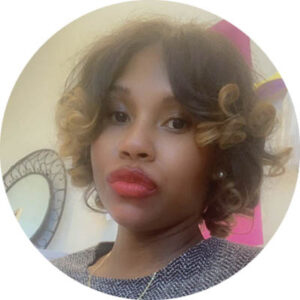 Je'Nae Parker, M.S. (she/her/hers)
Assistant Director, Administration
Je'Nae Parker joined UHS & Counseling in 2017. She previously worked at the University of Maryland Faculty Physicians, providing administrative support. Her experience includes supervising call center staff, insurance billing, and front desk operations. She received her B.S. in Applied Psychology from Coppin State University and her M.S. in Human Services Administration with a concentration in Health Care Delivery Systems from the University of Baltimore. She serves as RIH's HR liaison and manages communication to students about health requirements.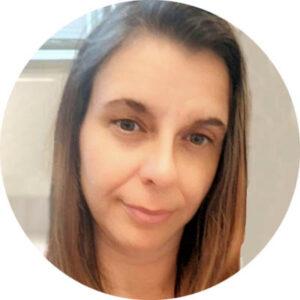 Tammi Rupp (she/her/hers)
Business Service Specialist/Building Manager
Tammi Rupp joined UMBC in 2018 and began working in Retriever Integrated Health in 2021. She orders vaccines, medical supplies, and other important products to keep UMBC students healthy as well as handling the payroll process, and completes new hire paperwork. Upon the opening of the Center for Well-Being, Tammi took on the role of managing the new building.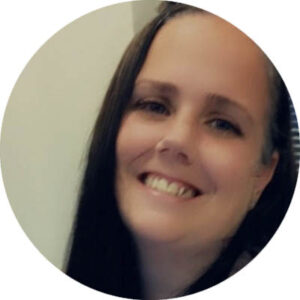 Stephanie Turner(she/her/hers)
Account Clerk III
Stephanie Turner currently serves in the insurance and billing department. She assists students with questions about health insurance and billing issues. She is finishing a B.S. degree in Business Administration/Management.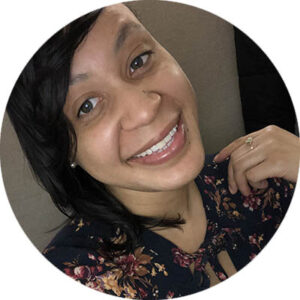 Clinique Venerable (she/her/hers)
Office Clerk II
Clinique Venerable began working at Retriever Integrated Health in 2021 as an Office Clerk II. She helps students schedule appointments and process mandatory health forms, as well as checking in patients and performing other general front desk duties.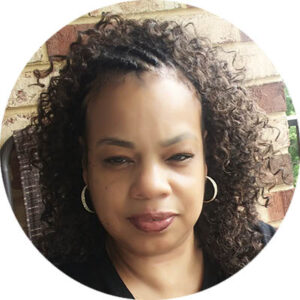 Candida "Candy" Williams (she/her/hers)
Front Desk Lead
Candy Williams began working at Retriever Integrated Health in 2020 as an Office Clerk II. While working closely with health providers throughout the pandemic, Candy accepted a new position as the Front Desk Lead and has trained Office Clerks. She is certified as a medical administrative assistant. She helps students schedule appointments and process mandatory health forms, as well as checking in patients and performing other general front desk duties.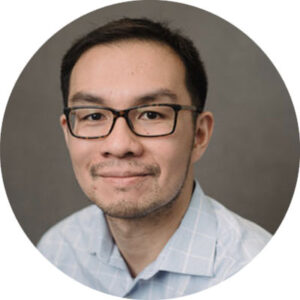 Sam L. Chan, MSW, LCSW-C (he/him/his)
Counselor/Referral Coordinator
Sam Chan is a clinical social worker who originally moved to Baltimore to earn a Master's in Social Work degree from The University of Maryland, Baltimore. He has been dedicated to working in Baltimore City and County ever since. Chan's clinical interests include helping those with mood and trauma backgrounds, substance use histories, spiritual concerns, men's issues, and struggles with identity development. He has a particular interest in helping students reach their highest potential and has previously worked for the student counseling centers at UMB and MICA and in the Baltimore City Public School system. Chan's theoretical approach is psychodynamic and humanistic, and he is a strong believer that personal growth continues and strengthens outside of the therapy room. Sam also has a STEM background; he worked as an automotive engineer over 10 years ago before deciding to switch to a career in the mental health profession.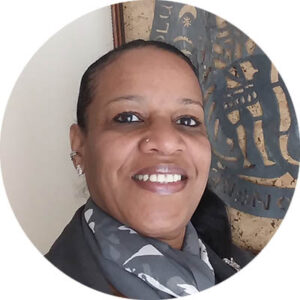 Feona Davis, Ph.D., LCPC (she/her/hers)
Counselor
Feona Davis is a Licensed Clinical Professional Counselor (LCPC) by the Maryland State Board of Professional Counselors and Therapists since 2008. She completed her Master's degree in Counseling Psychology from Bowie State University, a post-graduate degree in Counseling from Loyola University of Maryland, and then a Ph.D. in Counselor Education and Supervision from The Chicago School of Professional Psychology in Washington, D.C. Her theoretical orientation tends to be integrative (formerly known as eclectic) with an emphasis on Supportive reflection, Solution-focus and Cognitive Behavioral Therapy (CBT) together with cognitive reframing and refocusing. Her specialties include emerging adults with adjustment challenges, intimate partner violence, and adults with chronic mental illness. Her experience ranges from outpatient mental health clinics, domestic violence centers, programs for the developmentally disabled, and private group practices. One of her favorite quotes whose author is unknown is "Hope can be ignited by a spark of encouragement."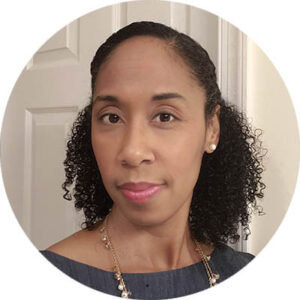 Patrice Marshall, LCSW-C (she/her/hers)
Counselor
Patrice Marshall is a clinical social worker who graduated from the University of Delaware with a Bachelor of Arts in English and received her Master's Degree in Social Work from the University of Michigan, Ann Arbor. Patrice has worked in various settings, including schools, hospitals, home-based services, and community outreach centers. She enjoys talking to people and feels privileged to hear their stories and earn their trust. As a social worker, she focuses on meeting people where they are and working collaboratively to help them accomplish their goals. Patrice's clinical areas of interest include trauma, anxiety and depression, students of color, immigrant/international students, grief/loss, adjustment issues, and medical trauma. On a personal note, she is a first-generation Jamaican Chinese immigrant, who enjoys long walks, cooking, and hanging out with her husband, two sons, and their mini Goldendoodle named Justice.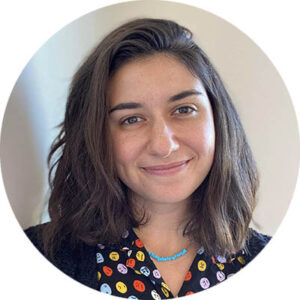 Lauren Mirzakhalili, M.S.S., LCSW-C (she/her/hers)
Counselor/Referral and Groups Coordinator

Lauren Mirzakhalili is a clinical social worker with a B.A. in Psychology & Educational Studies from Swarthmore College and a Master's in Social Services from Bryn Mawr College Graduate School of Social Work & Social Research. Lauren has primarily trained at university counseling centers (University of Colorado Boulder and University of the Arts) but has also worked in residential life, school settings, and at a case management and outreach center for adults experiencing homelessness. As a therapist, she draws on training in psychodynamic therapy, Motivational Interviewing (MI), Dialectical Behavior Therapy (DBT), and above all, relational approaches. She works to collaborate with the students she works with and honor the strengths and wisdom they bring to the table. Lauren's areas of interest are substance use/abuse concerns, trauma, identity exploration, attachment concerns, grief/loss, health at every size (HAES)/challenging weight stigma, and group therapy. On a more personal note, Lauren is a third culture kid/second-generation Iranian American (unfortunately, she does not speak Farsi), is in the process of unlearning perfectionism, and is consistently delighted when she sees dogs wearing jackets or sweaters.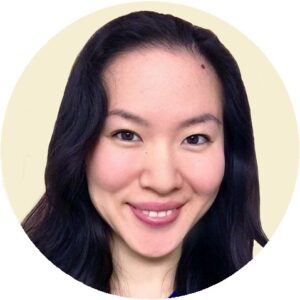 Yan Ni, Psy.D. (she/her/hers)
Staff Psychologist/Sexual Assault Services Coordinator
Dr. Ni is a licensed clinical psychologist who graduated from The George Washington University. She completed her doctoral internship at the Colorado Mental Health Institute – Fort Logan, with a focus upon providing hospital-wide Trauma-Informed Care (TIC) services. She completed her postdoctoral fellowship in the Trauma Disorders Program at Sheppard Pratt. Her professional identity is continually evolving; she was trained heavily in psychodynamic theory before working within integrated models of care in medical/interdisciplinary settings. Dr. Ni finds great meaning in her work learning from her clients, who constantly remind her of the incredible resiliency that is possible. Moreover, she believes that clinicians must do more to challenge the various systems, theories, and interventions that impede a person's recovery and do not meet the needs of the present-day client. She is committed to working with individuals who have experienced sexual abuse/assault, childhood abuse, combat trauma, grief/loss, racial trauma, and the impact of COVID-19. She enjoys running, movies about time travel, and chicken quesadillas with salsa verde.
Ethan "Sunny" Swift, Psy.D. (he/him/they/them)
Psychology Resident/LGBTQ Coordinator
Dr. Swift earned his Psy.D. in Clinical Psychology at the Chicago School of Professional Psychology in Chicago, Illinois. They completed their doctoral internship at UMBC's Counseling Center. He is integrative in his incorporating of therapeutic methods; however, he emphasizes feminist models of care (feminist relational, critical theory, and humanistic approaches). His areas of expertise are within LGBTQ populations (specifically transgender, gender non-conforming, and non-binary identities) and queer culture. He also has professional interests working with issues of attachment, bipolar disorder, (complex) trauma, non-monogamy, non-traditional student populations, Mad Pride and neurodivergent advocacy, and concerns of identity. They take a systemic approach to self-care and community care, considering a wider lens to what it means to exist as a human within the context of culture. As personal and professional intersect, Sunny is an artist, creative writer, and cat dad.
Kevin Tabb, Ph.D. (he/him/his)
Staff Psychologist/Acting Training Director
Dr. Tabb earned his Ph.D. in clinical psychology with an emphasis in LGBTQ psychology from the Pacific Graduate School of Psychology at Palo Alto University. He completed his doctoral internship at the Butler University Consortium where his training was split between a local community mental health center and the Butler University Counseling Center. After his internship, he became staff psychologist at Clemson University Counseling and Psychological Services, where he remained there completing his postdoctoral training. Dr. Tabb's primary theoretical orientation is person-centered, but he also integrates existential, cognitive-behavioral, and interpersonal approaches into his work. He has a passion for working with young adults as well as for group therapy. His other professional interests include mood disorders, existential and identity concerns, perfectionism, psychosis, men's issues, and working with LGBTQ populations.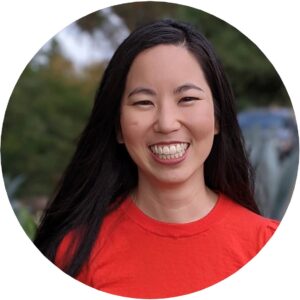 Amanda Waters, Ph.D. (she/her/hers)
Associate Director, Clinical Services
Dr. Amanda Waters is a clinical psychologist and graduated from Rosemead School of Psychology. She completed her doctoral internship at University Counseling Services of Virginia Commonwealth University. Subsequently, she worked at the University of Connecticut as a staff psychologist and multicultural specialist, later also directing the mental health outreach efforts on campus, before joining UMBC in 2021. Amanda has personal and professional interests in serving people with marginalized and oppressed identities, developing cultural humility, and advocating for justice and equity. She primarily uses an integrative approach to therapy, grounded in attachment and relational theories. Amanda is dedicated to advancing the well-being of individuals and communities through equitable practices. Chocolate chip cookies are her favorite and she loves being by the water to de-stress and re-center.
Counseling Trainees
Doctoral Interns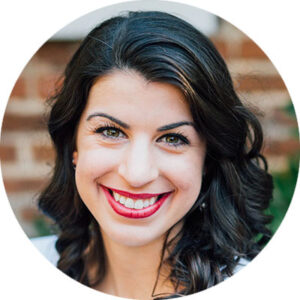 Julia Heavner, M.S. (she/her/hers)
Doctoral Intern
Julia Heavner is a doctoral candidate in clinical psychology at Loyola University Maryland. Her previous clinical experiences have included working in a community mental health clinic, Notre Dame of Maryland's Counseling Center, the United States Naval Academy's Midshipmen Development Center, and Excellis Consulting and Clinical Services. Her therapeutic style is integrative, including elements of Dialectical Behavioral Therapy, psychodynamic, and interpersonal theories. Heavner also enjoys using evidence-based mindfulness interventions to augment the therapeutic experience. She is passionate about working with emerging adults to address challenges in identity development, anxiety, depression, and relationship issues. She also enjoys working with couples, drawing from Gottman Method Couples Therapy and Sue Johnson's Attachment-Based Couples Therapy. She is a level 2 certified Gottman therapist.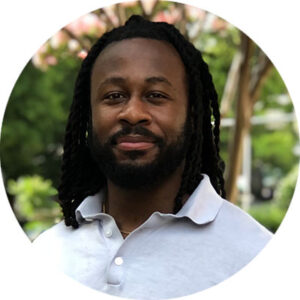 Errol Hudson, M.A. (he/him/his)
Doctoral Intern
Errol Hudson is a doctoral candidate in clinical psychology at William James College in Massachusetts. He has trained in a variety of clinical settings, including college counseling, private practice, community mental health, and rehabilitation. His approach to therapy is driven by an overarching commitment to meeting the client where they are and helping them to develop the internal psychological resources needed to take ownership of their narrative and create a life where they feel more in control. He utilizes an integrated approach to treatment which is guided by the principles of humanistic and psychodynamic theory. He also employs certain cognitive-behavioral based strategies in treatment delivery, such as highlighting personal values and identifying obstacles to change. His clinical interests include athletic identity, racial identity, relationship issues, self-esteem, anxiety, depression, and trauma.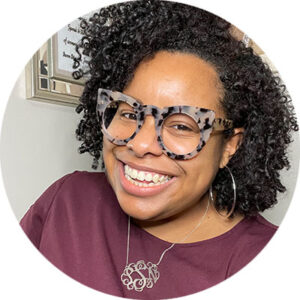 Seanita Scott, M.A. (she/her/hers)
Doctoral Intern
Seanita Scott is a doctoral candidate in clinical psychology at Fuller Theological Seminary. She has a diverse background of clinical experiences, most notably working with individual adults in a variety of settings including community mental health facilities, a church-based mental health clinic, private practice, and providing home-based family therapy. She is passionate about working collaboratively with her clients, empowering them to reach their therapeutic goals, and to hone skills that promote their overall well-being through the course of therapy. While her approach to therapy is integrative and flexible, centered around the uniqueness of her clients, she is grounded in the transformative power of Cognitive Behavioral Therapy informed by diversity factors, family of origin, and the influences of spirituality. Her clinical interests include working with people of underserved backgrounds, those with anxiety and mood concerns, relational issues, and spiritual issues, as well as helping people adjust to life's many transitions.
Doctoral Externs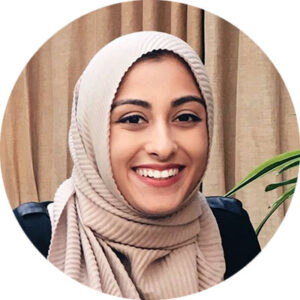 Shereen Ashai, B.A. (she/her/hers)
Doctoral Extern
Shereen Ashai is a doctoral student in counseling psychology at the University of Maryland. Her training experience has primarily centered around university counseling centers. Ashai's therapeutic approach integrates elements of psychodynamic, person-centered, and multicultural orientations. She views the therapeutic bond as an integral component to healing and prioritizes the importance of creating a safe and supportive space where clients feel empowered and heard. Her clinical interests include anxiety, grief and loss, meaning making, resilience, and intersectionality with identities.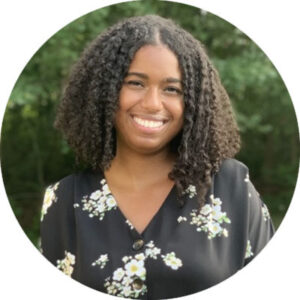 Janae Cephas, M.S.(she/her/hers)
Doctoral Extern
Janae Cephas is a doctoral student in clinical psychology at Loyola University Maryland. Her previous clinical experiences have included working in community mental health, private practice, and outpatient hospital settings. Janae's therapeutic style is integrative, informed primarily by cognitive behavioral therapy, person centered therapy, and interpersonal therapy. She views therapy as a collaborative process and focuses on providing a safe, warm, non-judgmental environment where clients can be their authentic selves and work towards meeting their goals. Her clinical interests include working with individuals from diverse backgrounds who are experiencing depression, anxiety, life stressors, trauma-related symptoms, family or relationship issues, and adjustment concerns.
Clinical Staff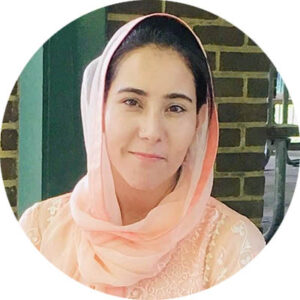 Zahra Batool, MA, CPT (she/her/hers)
Zahra joined Retriever Integrated Health in the summer of 2021 amidst the COVID pandemic. She received her Associates degree in Biological Sciences from Montgomery College, MD. Upon graduation, she has been working as a medical assistant and phlebotomist. She received her certification in Clinical Medical Assisting from Montgomery College via National Healthcareer Association (NHA), and is also a Certified Phlebotomist Technician (CPT) from NAAHP. She completed her training and externship at My Righttime urgent care. She is driven to move forward with health career professionals to provide compassionate and better patient care.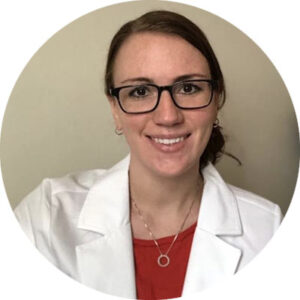 Chelsea Harris, MSN, FNP-C (she/her/hers)
Chelsea Harris is certified as a family nurse practitioner by the American Academy of Nurse Practitioners and has been in practice since 2018. She received her Bachelor of Science in Nursing at East Carolina University in 2012 and her Master of Science in Nursing at Johns Hopkins University in 2017. She has prior experience in primary care as a nurse practitioner. She has a passion to provide comprehensive, patient-centered care.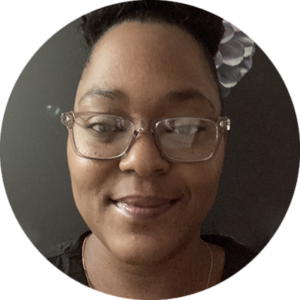 Crystal Knight, MA (she/her/hers)
Crystal Knight joined UMBC and Retriever Integrated Health in the Fall of 2021. She is a native of New Jersey and has resided in Maryland for 6 years. Crystal obtained her Certified Clinical Medical Assisting Certification from the National Healthcare Association in 2011. Prior Experience includes pain management and most recently internal medicine in a primary care setting. Crystal is aspiring to become an RN and will continue her education at UMBC sometime in the near future.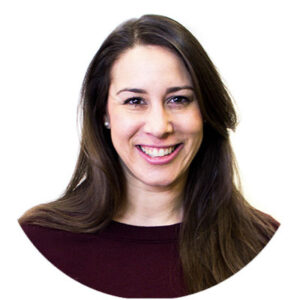 Melissa Lundberg, RN, MSN, CRNP (she/her/hers)
Melissa Lundberg is a Baltimore native and has worked at UMBC since 2016. She received her undergraduate degree in biology at Dickinson College. She is a graduate of Johns Hopkins University's undergraduate and graduate nursing programs and is a certified family nurse practitioner. Prior to UMBC, she worked in the emergency department at Children's National and in clinical research at Johns Hopkins Allergy and Immunology Center.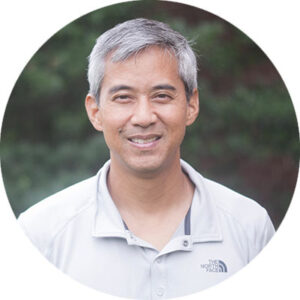 Vic Madrid, M.D. (he/him/his)
Medical Director/Associate Director
Dr. Vic Madrid joined the UMBC UHS team in August 2018 after practicing comprehensive outpatient primary care for 20 years. He also performed medical reviews for the Maryland Board of Physicians, and served on the board of directors for a large local medical group for 10 years. He received his B.S. degree in 1991 and his MD degree in 1995, both from the Ohio State University. He completed his residency training in 1998 at the Fairview Family Medicine Residency Program in his hometown of Cleveland, Ohio. Dr. Madrid is board certified in family medicine and lives in Catonsville with his wife and three children, and can often be found in nearby Patapsco state park on his mountain bike, riding for personal fitness, and also coaching a local youth interscholastic mountain biking team. He is thankful for the opportunity to care for, and promote healthy habits to, our UMBC students.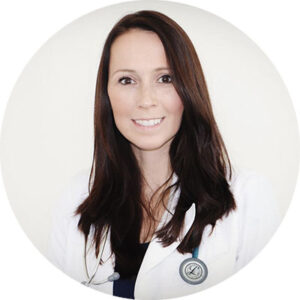 Andrea Robinson, RN, MSN, CRNP (she/her/hers)
Andrea Robinson is a Certified Family Nurse Practitioner. She received her Bachelor of Science in Nursing at Northeastern University and her Master of Science in Nursing at the University of Cincinnati. Prior to UMBC, she worked at Virginia Hospital Center and UNC Children's Hospital. She has medical surgical and critical care experience as well as experience in dermatology. She enjoys working with patients of all ages. In addition, she is a member of the American Association of Nurse Practitioners.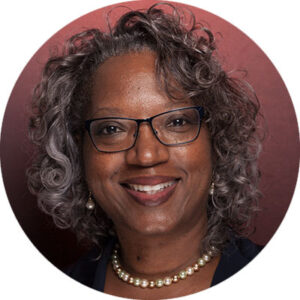 Kamala Via, DNP, CRNP-PMH (she/her/hers)
Dr. Kamala Via is a licensed, board-certified psychiatric mental health nurse practitioner. She has practiced in a variety of settings to include, inpatient, consultation and liaison, emergency department, and outpatient treatment. Dr. Via has a Doctorate of Nursing Practice from The University of Alabama. She earned both her master's in nursing and post master's certificate in Teaching Nursing and Health Professions at University of Maryland, Baltimore. She also holds a master's in administration from Central Michigan University. She is adjunct faculty at Howard Community College. Her work on stimulant use, clinician burnout, and nurse practitioner legislation has been published. She was selected as a recipient for the 2022 AANP State Award for Excellence. Dr. Via retired as Lieutenant Colonel from the Maryland Army National Guard in 2007 after 22 years of military service. She is interested in reducing the stigma associated with obtaining mental health treatment.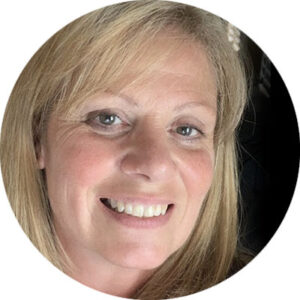 Cynthia "Cindy" Vogelpohl, RN (she/her/hers)
Cindy Vogelpohl joined UHS in 2016 and has served in the healthcare field for 16 years. Prior to becoming a registered nurse, she worked in administration for Shady Grove Adventist Hospital for four years. She has been a registered nurse in Frederick County since 2004, working as a medical surgical nurse for Frederick Memorial Hospital and as a case manager/nurse for Hospice of Frederick County. Vogelpohl also worked as a school nurse for Carroll County Public Schools for the last four years. She is currently furthering her nursing education at Frostburg State University, working towards her Master of Science in Nursing, with the goal of becoming a nurse practitioner.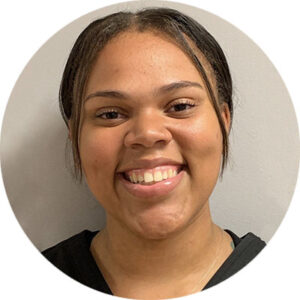 Kamaria Wakefield, MA (she/her/hers)
Kamaria Wakefield is a native of Baltimore and joined UHS in 2019. She received dual certification in medical assisting and phlebotomy from Northwest Career College. Since graduating, she has been a practicing medical assistant and phlebotomist. She has served in several clinics, seeking to extend her assistance to professional healthcare providers and the entire team while working toward a common goal of compassionate and personalized patient care.
Alternative Medicine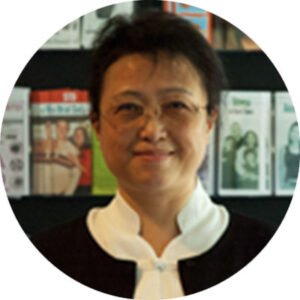 Yu She (she/her/hers)
Acupuncturist
Yu She has been practicing Acupuncture part-time at University Health Services since September 2002. She received her Diplomate in Acupuncture in 2000. She also received her M.Ac. in Acupuncture from the Traditional Acupuncture Institute (now Tai Sophia Institute) in February 2000.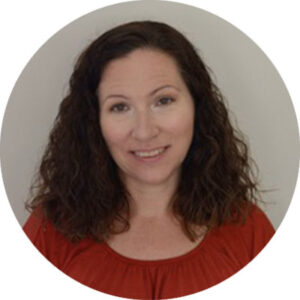 Andrea Thornton (she/her/hers)
Massage Therapist
Andrea is a nationally certified and state licensed Massage Therapist. Using such techniques as Deep Tissue, Myofascial Release and Trigger Point Therapy, Andrea aids the body's natural healing process for chronic muscle pain, TMJ disorder, headaches, arthritis, repetitive use syndromes, and sports related injuries.
Alexandra "Alex" Nguyen (she/her/hers)
Health Educator
Alex has been part of the UMBC community since 2014. She received a B.A. in Public Health, and a Master of Public Policy before joining UHS as a health educator in the Office of Health Promotion. She is an advocate of health equity and social justice. She is pursuing her passion by working with student peer health educators to promote public health and safety for the UMBC community.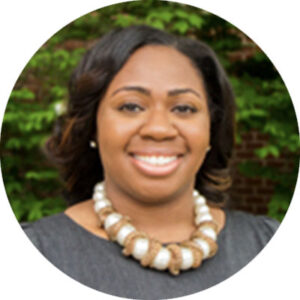 Samantha A. Smith, MPH, CHES (she/her/hers)
Associate Director of Health Promotion
Samantha joined UHS in 2016. She received a B.S. in Human Biology from the University of Texas at Austin in 2013 and went on to receive her Master of Public Health from Emory University in 2015. Prior to UMBC, she worked with the United States Army Public Health Center. Her areas of expertise are in public health program development, health education, and program assessment and evaluation. Her areas of interest include young adult health, sexual health, social justice activism, and research methods. She has a professional and personal commitment to eliminating health disparities and supporting health equity. Samantha is completing her Ph.D. in Behavioral and Community Health at the University of Maryland, College Park.