Vaccine clinics are now available!

Flu and COVID-19 clinic dates are now available for September and October 2023.
Retriever Integrated Health (RIH) brings together the former University Health Services, and the Counseling Center offices to work in a collaborative, holistic approach to support your well-being and success. Our team is committed to providing the UMBC community with high-quality services, support, and resources. RIH is an interdisciplinary team that includes our administrative staff members and a variety of healthcare professionals, representing disciplines of acupuncture, dietetics, health education, massage, nursing, medicine, psychiatry, psychology, counseling, and social work.

TB Screenings
They will be from 9/25 – 10/4 between 9 a.m. – 4 p.m. at Retriever Integrated Health.
*Please only sign up if you were instructed to do so from the screening questionnaire or by RIH staff.*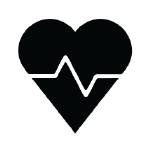 Patient Portal
Our patient portal allows you to securely access and submit your health records and securely communicate with Retriever Integrated Health providers and staff.

Health Requirements
Reminder: If you are new incoming student be sure to have your Health Requirements updated.