Reminder: Be sure your myRetrieverCare Portal is up to date.
Retriever Integrated Health (RIH) brings together the former University Health Services, and the Counseling Center offices to work in a collaborative, holistic approach to support your well-being and success. Our team is committed to providing the UMBC community with high-quality services, support, and resources. RIH is an interdisciplinary team that includes our administrative staff members and a variety of healthcare professionals, representing disciplines of acupuncture, dietetics, health education, massage, nursing, medicine, psychiatry, psychology, counseling, and social work.

COVID-19 Resources and Updates
The FDA has extended the expiration dates on some home tests, check yours today.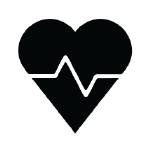 Patient Portal
Our patient portal allows you to securely access and submit your health records and securely communicate with Retriever Integrated Health providers and staff.

Vaccine Clinics
Flu and COVID-19 clinics
will return September 2023