Retriever Integrated Health (RIH) brings together the former University Health Services, Office of Health Promotion, and Counseling Center offices to work in a collaborative, holistic approach to support your well-being and success. Our team is committed to providing the UMBC community with high-quality services, support, and resources. RIH is an interdisciplinary team that includes our administrative staff members and a variety of healthcare professionals, representing disciplines of acupuncture, dietetics, health education, massage, nursing, medicine, psychiatry, psychology, public health, and social work.

COVID-19 Resources and Updates
Retrievers take care of each other, and we're proud of our students' commitment to community health. Stay informed about the university's COVID-19 response and get support on and off campus.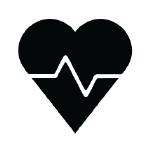 Patient Portal
Our patient portal allows you to securely access and submit your health records and securely communicate with Retriever Integrated Health providers and staff.

Reach Out Retrievers
Join Retriever Integrated Health's initiative for greater connection. Let's break the stigma of mental health. Get help and help spread the word.